section-3fc1d28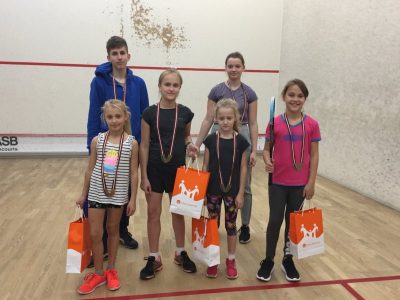 28.10.2019
SUPPORT OF THE LATVIAN SQUASH FEDERATION
Squash is quite popular in Latvia, tournaments of various levels are regularly organized, incl. with the participation of foreign athletes. Most clubs organize weekly squash evenings, anyone can attend them, regardless of the playing level, and test their strength by playing with all participants of the evening. The Latvian Squash Federation operates in Latvia and their website http://www.squash.lv contains comprehensive information about player ratings, official tournaments and much more about and around squash.
section-06441a6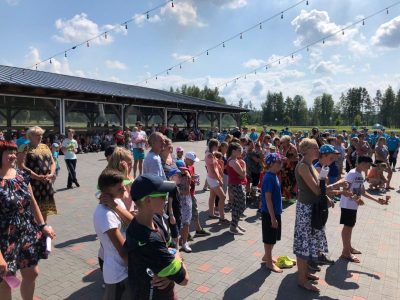 05.08.2019
SUPPORT OF THE LATVIAN FOSTER FAMILIES
We are happy to support the Latvian foster family meeting, which took place in Engure at the end of July this year.
Foundation "Social Services Agency" (www.krize.lv) in cooperation with the State Inspectorate for Protection of Children's Rights (VBTAI) organizes free meetings for foster families, adopters and guardians already for three years, of course, with children of all ages from all regions of Latvia. For two days families are being educated and involved in various creative and sports activities. This event is organized to thank foster families, adopters, and guardians for their work for children who have so far lacked family support, sincerity and care while staying in various state institutions.
section-24b3d8f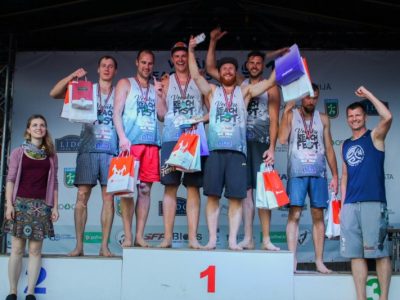 09.06.2019
BEACH VOLLEYBALL
The Lotos Pharma team enjoys playing beach volleyball as well as supporting organizations that support this sport. We would like to highlight the event organized by O-SANDS in Vecaki Beach Fest 2019, which took place from June 5-8. The Latvian Youth Championship, as well as the game between Latvian 'super' volleyball players Plavins (Pļāviņš) / Tocis (Točis) and Samoilovs/ Smedins (Šmēdiņš) took place at the event.
section-f9a55b6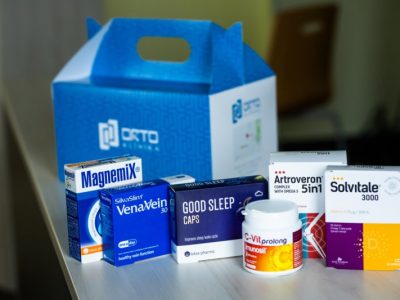 20.03.2019
COOPERATION WITH ORTO CLINIC
Lotos Pharma in cooperation with ORTO Clinic has created ORTHO package, which combines biologically active substances (or food supplements), which should be used both before and after surgery.
They will help the body to recover more easily and smoothly after the surgery.
A set of recommended food supplements is available at ORTO Clinic. More detailed information on the website
section-654c89e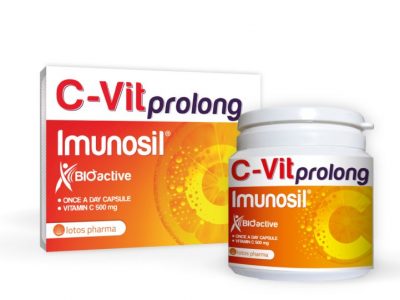 21.12.2018
STUDY ON AUTISM AND NUTRITION
From 1 January to 31 March 2019, a study on autism and nutrition will be conducted within the framework of the master's program in Nutrition of the University of Latvia.
As part of this study, Lotos Pharma donates the vitamin C Imunosil C-vit Prolong, developed in Latvia, which together with other vitamins and supplements will be used to improve the digestive tract of children, which, in turn, can improve children's behaviour and ability to learn.
More detailed information about the study here
section-2ce6dfb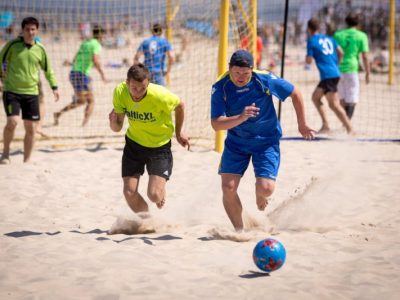 18.06.2018
JURMALA CUP IN BEACH FOOTBALL 2018
We support Jurmala Cup in beach football with health products manufactured by Lotos Pharma.
section-b475c3b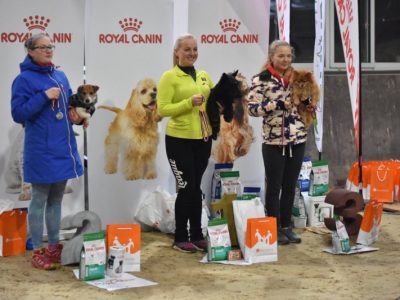 14.11.2017
AGILITI COMPETITION
Agility is a sport in which a dog, listening to the owner, overcomes various obstacles on a certain track! It is like a game for the dog with the owner. We have presented the magnesium #Magnemix to the winners of the national agility competition Autumn Cup 2017, which is so useful for athletes! More detailed information about this sport Sunusports.lv
section-d0bfc85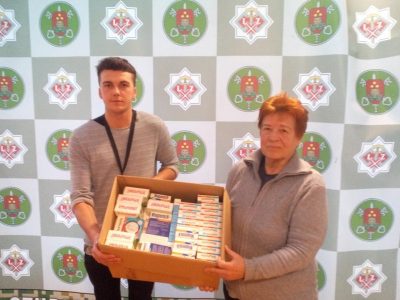 SUPPORT OF THE NATIONAL GUARD STUDENT BATTALION
By supporting our people, we could built strong Latvia together! We wish good health to young guardsmen from the National Guard Student Battalion! Lotos Pharma participated in the support campaign for the #guardsmen, donating the company's products for human health and well-being.